Your trusted real estate agent in Antigua W.I. since 2005
US$ 850,000 US$ 550,000
Turtle Bay, St. Paul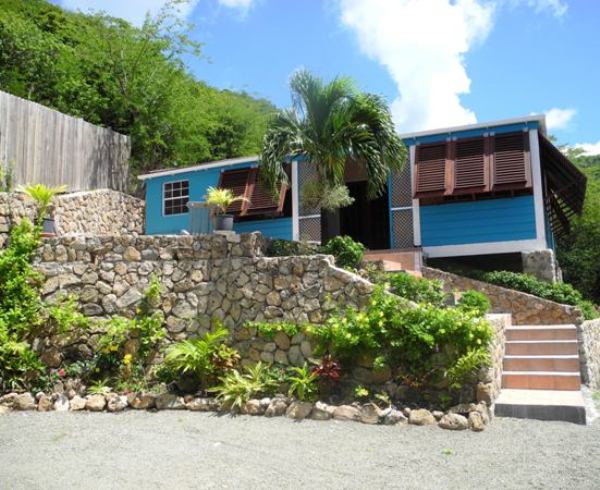 VAGABOND COTTAGE
Property Sales
US$ 850,000 US$ 550,000
2
1
75480 sq. ft
750 sq. ft.
Highlights
Caribbean Sea View
Owner has reduced the asking price for a quick sale.
This unique and cute cottage is situated on 1 acre of land within Turtle Bay, one of Antigua's most exclusive neighbourhoods, which is close to English Harbour on the Caribbean side of Antigua.
Located on the hill top in Turtle Bay, this very private and secure cottage is only 8 minutes from nearest shopping, 10 minutes from English Harbour and 30 minutes from St John's and the airport. Being situated on the hill top you can take advantage of the cool breezes and of the sea views.
There are two 1-bedroom cottages. The main cottage, which is the upper cottage, is refurbished and decorated, complete with separate fitted kitchen, fully equipped with all kitchen utensils and appliances needed.
The bedroom is a large room with air conditioning and is complete with a king-size bed, along with a sofa for your comfort. The cottage comes with flat-screen TV. Internet is available for the tenant to connect.
There is a nice size bathroom with open walk in shower and a large walk in closet. There is a covered verandah living area for dinning with a day bed.
---
Features
1.75 acre of pristine ang lush land
Air conditioning
Flat-screen TV
Dramatic views
Laundry room
Fenced property
Large parking area
Secure
Full terrace with Mosquito screen
---
Amenities
2 Bedrooms
Television
Caribbean Sea Views
Internet
Hurricane Shutters
We accept



Strategic Alliances
We also advertise our properties internationally on the following websites:
Contact Us
Owner/Founder


Dominique D'Aloia,
+1 (268)-725-4128
dominique@paradisepropertiesconnection.com

Paradise Properties Connection Ltd.
,
English Harbour, St. John's, Antigua, W.I. ©2005-2023
Paradise Properties Connection Ltd.
St. John's, Antigua, W.I. ©2005-2023