Your trusted real estate agent in Antigua W.I. since 2005
US$ 250,000
Bethesda Village, St. Paul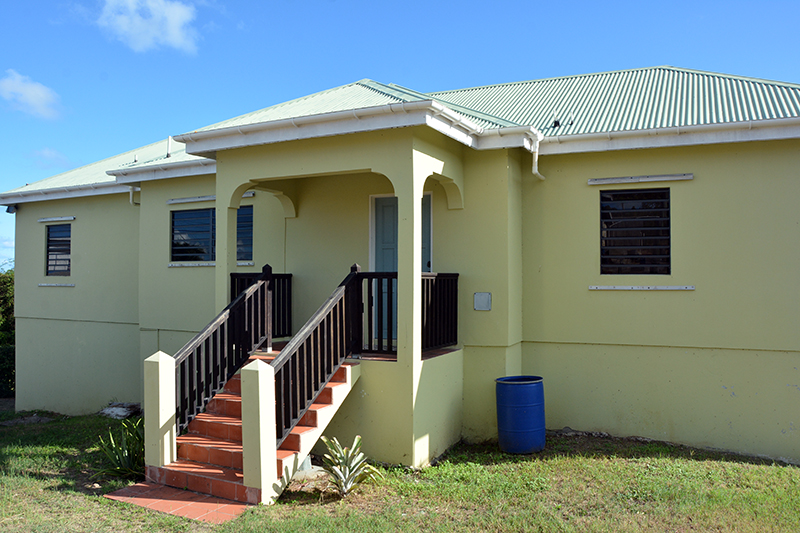 BETHESDA HOUSE
Property Sales
US$ 250,000
A nice concrete one floor house in the very quiet area of Bethesda Village. The property has 2 bedrooms, 2 en-suite bathrooms and a large private fenced garden.
The light green house is equipped with a fully fitted kitchen, ceiling fans, AC in the 2 queen size bed bedrooms and a large and open closet space.

The laundry room is located in a separate dedicated space. In the Master bedroom there is an en-suite bathroom with a walking closet and the second bedroom has one full bathroom with a shower.
Outside, on the terrace, a large gallery with table and chairs overlooking the private garden, granted a nice breeze during all day.

---
Features
TV
A/C
Cistern
Fully equipped kitchen
Washing machine
Wi-Fi
Private fenced garden
Pets allowed
---
Amenities
2 Bedrooms
Television
Air Conditioning
Internet
Fully Equipped Kitchen
Laundry / Washing Machine
---
Nearby
Nearest Airport:
V.C Bird International Airport 40 minutes drive
Nearest Beach:
Half Moon Bay 15 minutes drive
We accept



Strategic Alliances
We also advertise our properties internationally on the following websites:
Contact Us
Owner/Founder


Dominique D'Aloia,
+1 (268)-725-4128
dominique@paradisepropertiesconnection.com
Villa Rentals Agent

Simonetta Di Barbora,
+1 (268)-788-4888
villas@paradisepropertiesconnection.com
Administrative Assistant

Camilla Iaia,
+1(268)-561-1563
admin@paradisepropertiesconnection.com

Paradise Properties Connection Ltd.
,
English Harbour, St. John's, Antigua, W.I. ©2005-2022
Paradise Properties Connection Ltd.
St. John's, Antigua, W.I. ©2005-2022