Your trusted real estate agent in Antigua W.I. since 2005
US$ 1,490,000
Galleon Beach, English Harbour, St Paul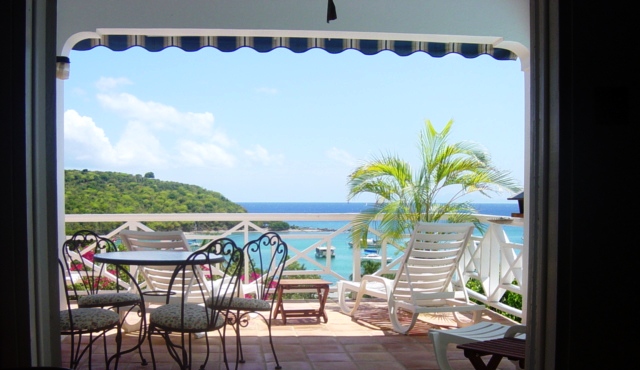 VILLA JACARANDA
Property Sales
US$ 1,490,000
3
3
17424 sq. ft
2,100 sq. ft.
Highlights
Caribbean Sea View
Beach Front
Swimming Pool
Deck
Terrace
Built on 0.4 acre of hillside land overlooking the incredible beauty of English Harbour, this property represents a rare opportunity to own a villa in the prestigious Galleon Beach area.
Ideally located within a gated community, Jacaranda is a short drive to Falmouth as well as English Harbour and a walk away from the beach. With spectacular views overlooking the entrance to English Harbour this property is ideally placed to take advantage of all Antigua has to offer.
There are 3 bedrooms, all with en suite bathrooms, spacious living and dining area with a well equipped open plan kitchen, an outside lounge area and a swimming pool.
---
Features
3 bedrooms, all with en-suite bathroom
Large verandah with dining area
Spacious living & dining area with open plan kitchen
Brand new kitchen with stainless steel appliances
Swimming pool
Spectacular views
Air conditioned bedrooms
Ceiling fans
Outside lounge area
Gated community
Walking distance to the beach
Short drive to Falmouth and English Harbour
New roof
Newly renovated
0.4 acre of land
---
Amenities
3 Bedrooms
Directly On The Beach
Caribbean Sea Views
Air Conditioning
Fully Equipped Kitchen
Laundry / Washing Machine
Terrace
Private Garden
Private Swimming Pool
Deck
Backup generator
Hurricane Shutters
We accept



Strategic Alliances
We also advertise our properties internationally on the following websites:
Contact Us
Owner/Founder


Dominique D'Aloia,
+1 (268)-725-4128
dominique@paradisepropertiesconnection.com
Villa Rentals Agent

Simonetta Di Barbora,
+1 (268)-788-4888
villas@paradisepropertiesconnection.com
Administrative Assistant

Camilla Iaia,
+1(268)-561-1563
admin@paradisepropertiesconnection.com

Paradise Properties Connection Ltd.
,
English Harbour, St. John's, Antigua, W.I. ©2005-2022
Paradise Properties Connection Ltd.
St. John's, Antigua, W.I. ©2005-2022