Your trusted real estate agent in Antigua W.I. since 2005
US$ 825,000 US$ 425,000
Hodges Bay, St. John, Antigua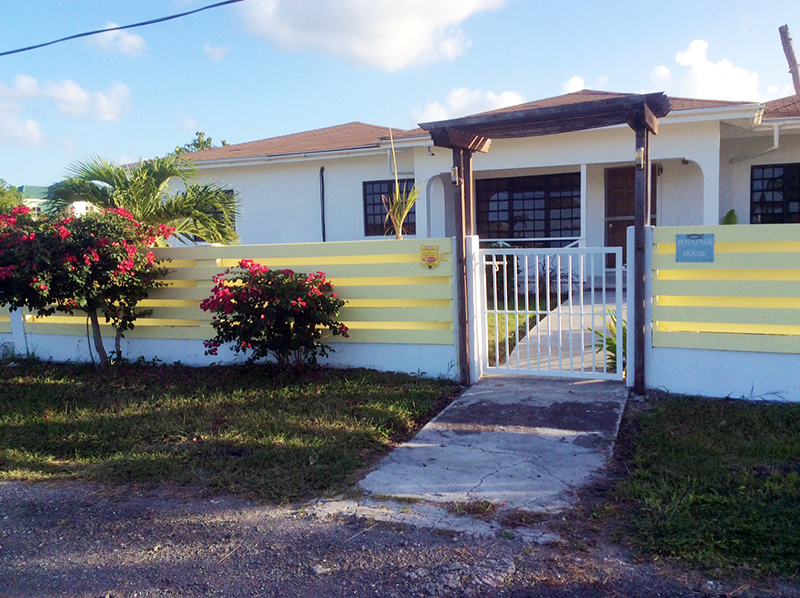 JENNINGS HOUSE
Property Sales
US$ 825,000 US$ 425,000
Highlights
Swimming Pool
Deck
NOW REDUCED FROM US$ 495,000 down to US$ 425,000
Jenning's House is located on the northeast of Antigua. This 6-bedroom property has recently been refurbished throughout, including bathrooms, kitchen, and a newly built cottage in the garden. Situated in the quiet location of Hodges Bay, Jennings house is ideal as a holiday house, rental property, or year-round residence.
Conveniently located, just ten minutes from the VC Bird International Airport and a short walk to the nearby Jabberwock Beach. The home includes a 32 ft by 16 ft swimming pool and large patio area. Jenning's House is the perfect retreat for anyone wishing to sit back, relax, and enjoy the fine weather Antigua has to offer all year round.
Main home has 4 bedrooms, 2 bathrooms and the cottage in garden has 2 bedrooms, a bathroom, and kitchenette. The home is air-conditioned throughout. The main home includes a security system.
Just a 10 min drive from the capital St. John and the airport.
---
Features
Cottage in garden with 2 bedrooms, a bathroom, and kitchenette
Large swimming pool

Covered patio

BBQ

Air-conditioned

Driveway

Great Location

Security system

---
Amenities
6 Bedrooms
Private Swimming Pool
Deck
We accept



Strategic Alliances
We also advertise our properties internationally on the following websites:
Contact Us
Owner/Founder


Dominique D'Aloia,
+1 (268)-725-4128
dominique@paradisepropertiesconnection.com
Villa Rentals Agent

Simonetta Di Barbora,
+1 (268)-788-4888
villas@paradisepropertiesconnection.com
Administrative Assistant

Camilla Iaia,
+1(268)-561-1563
admin@paradisepropertiesconnection.com

Paradise Properties Connection Ltd.
,
English Harbour, St. John's, Antigua, W.I. ©2005-2022
Paradise Properties Connection Ltd.
St. John's, Antigua, W.I. ©2005-2022