Your trusted real estate agent in Antigua W.I. since 2005
US$ 875,000
Paradise View Property Restaurant And Rental Accommodation
Paradise View, St. John's, Antigua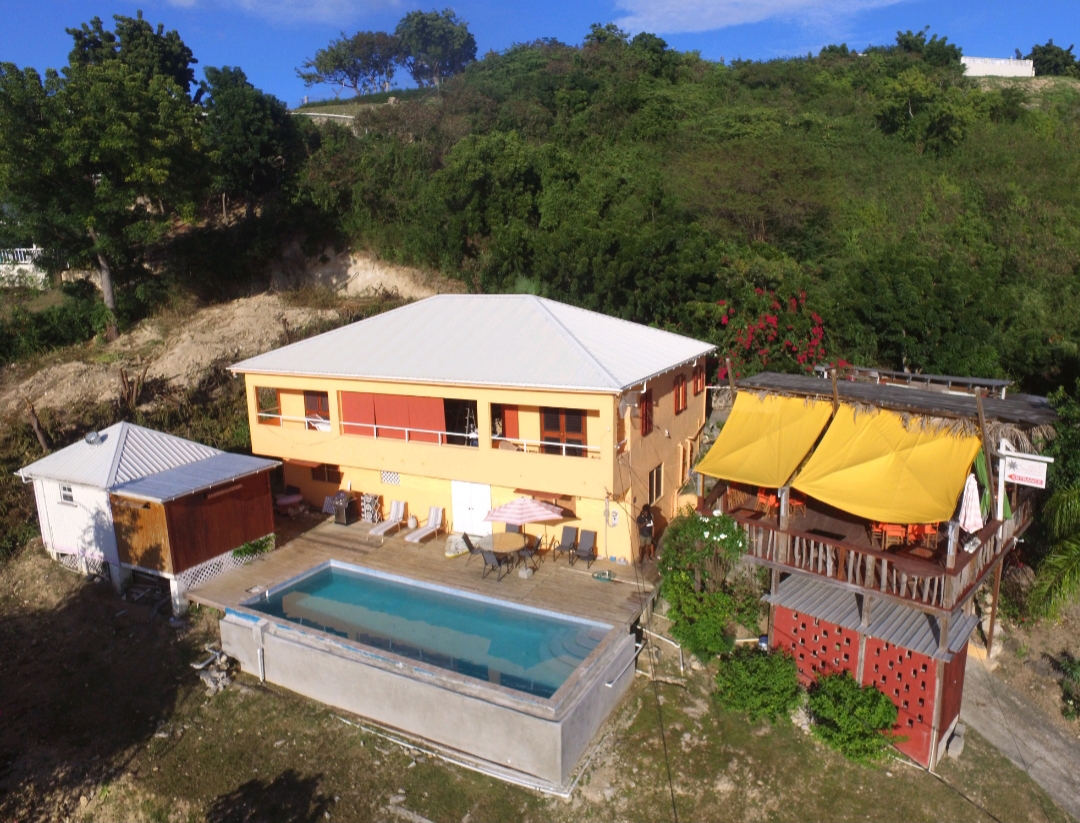 PARADISE VIEW PROPERTY RESTAURANT AND RENTAL ACCOMMODATION
Commercial / Projects
US$ 875,000
Highlights
Caribbean Sea View
Swimming Pool
Deck
A unique Restaurant Business and accommodation Rental opportunity awaits you in Antigua.
Welcome to this property with successful restaurant and tourist accommodation which has become one of TripAdvisor's top 5 restaurants to eat at in Antigua and Barbuda for the past 3 years. This extremely popular restaurant located near Dickenson Bay is now available for sale along with a home, rental apartment and a 33ft pool overlooking the ocean on 1/3 acre of land.
The Rental apartment rents consistently during the November-May Tourist season on island with a good monthly income. There is also Planning permission available for a further 2 cottages to be built with a rental potential of US$120 per night per room.
The restaurant is extremely popular among visitors and locals on island and has a high number of repeat clientele.
This million dollar view opportunity also features separate private entrances to each accommodation, a generator, Cable TV in All units, Highspeed internet throughout the property, Security cameras and all the restaurant's kitchen and bar equipment.
---
Features
Ocean View
Balcony
Terrace
Furnished
Appliances
Pet Friendly
Maid's Quarters
Maid's Bathroom
Laundry Room
Patio
Pool
Cable TV
High Speed Internet Throughout The Property
Cable Tv In All Units
Separate Private Entrances To Accommodation
Generator
Security Cameras
All Restaurant Kitchen And Bar Equipment Included
---
Amenities
2 Bedrooms
Caribbean Sea Views
Private Swimming Pool
We accept



Strategic Alliances
We also advertise our properties internationally on the following websites:
Contact Us
Owner/Founder


Dominique D'Aloia,
+1 (268)-725-4128
dominique@paradisepropertiesconnection.com
Villa Rentals Agent

Simonetta Di Barbora,
+1 (268)-788-4888
villas@paradisepropertiesconnection.com
Administrative Assistant

Camilla Iaia,
+1(268)-561-1563
admin@paradisepropertiesconnection.com

Paradise Properties Connection Ltd.
,
English Harbour, St. John's, Antigua, W.I. ©2005-2022
Paradise Properties Connection Ltd.
St. John's, Antigua, W.I. ©2005-2022