Your trusted real estate agent in Antigua W.I. since 2005
Price on Request
Pearns Point, Jolly Harbour, Antigua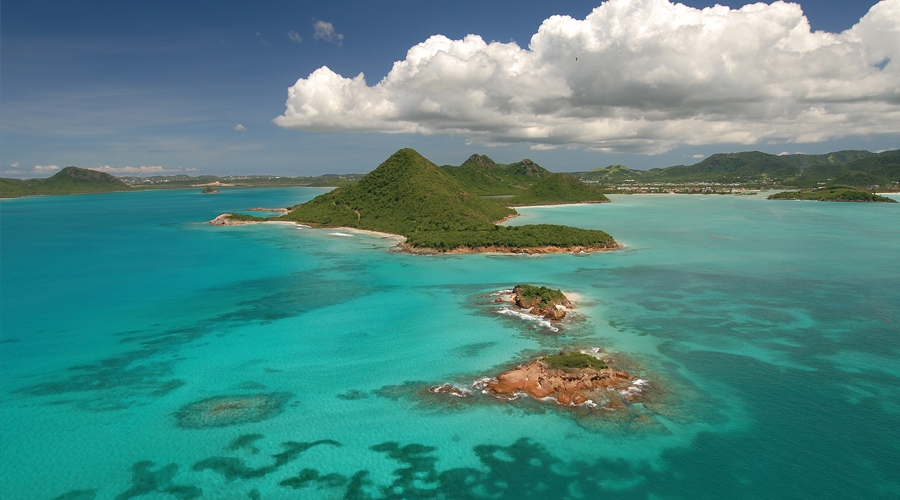 PEARNS POINT DEVELOPMENT
Land Sales
Price on Request
Highlights
Luxury Home
Caribbean Sea View
Beach Front
Waterfront
Swimming Pool
Terrace
A rare and exciting opportunity to own a property in one of the Caribbean's most stunning luxury developments. Land plots on the Pearns Point peninsula extend along Antigua's western coast – a prime and unspoilt location with spectacular ocean views and unrivalled seclusion.
The development pays the utmost respect to the island's native fauna and flora, utilizing natural resources wherever possible and blending them seamlessly with the landscape.

The tranquil shores of the seven white sand beaches along the famous Antiguan western coast make the Pearns Point peninsula a place of outstanding natural beauty.
With only 49 plots left available, homeowners will live in an exclusive development amongst the world's elite, with properties nestled along both the hillside and coastline.
Homeowners will have the opportunity to design and build their perfect home themselves or make use of our award-winning architects and experienced local contractors, ensuring their style is reflected into every inch of the property.
A spectacular choice of Beach Front, Ocean Front and Ocean View Lots are available for sale on this remarkable peninsula. Subject to restrictive covenants that are intended to respect the low density, luxury vision for the peninsula, the Developer can also make available experienced design, planning and construction teams to build out the dream villa.
The Pearns Point peninsula will benefit from luxury Owners' Facilities on the main beach and public areas that will allow Pearns Point owners access to an exciting range of amenities including tennis courts, a beach bar and restaurant, swimming pool and fitness centre. All ensuring a sense of sociability and community as and when the mood suits. A future luxury hotel on the main beach and existing nearby restaurants will also entice from lively Caribbean style beach bars to international fine dining options like the fabulous Sheer Rocks.

---
Features
LOTS 1-16
Situated directly above beautiful turquoise waters with breath-taking sunset views for large parts of the year, these lots are conveniently close to the main Pearns Point beach and, although entirely private, owners will still be within easy walking distance from the amenities of the luxury hotel on site. Additionally, lots 9 and 10 also enjoy a beautiful secluded white sand beach. These lots have been reduced to 2/3 of an acre ensuring its direct water location is complemented by an attractive price point.

LOTS 17-21
These spacious lots surround a crescent-shaped white sand beach with stunning ocean views and a gentle elevation to the land helps enhance the scenery with Antigua's wonderful forested hills and ridgelines to the south. All the lots in this secluded stretch are also within walking distance from the public access to the longer beach on the other side of the site.

LOTS 21-25
Set on their own point (Michelin Point), these lots face out to the iconic Five Islands and the endless turquoise Caribbean Sea. Being at the Western point of the property, the sunset views are mesmerising and quiet privacy is guaranteed.

LOT 28
This is an exceptional lot that has beach access either side to two gorgeous powder white soft sand beaches. The views out to the unpopulated far green shore are enhanced by its panoramic ocean views. The lot rises gently back to the road making for easy access and elevated views.

LOTS 38-45
These more elevated ocean view lots are generously sized to allow for residences with multiple views and also benefit from the cooling North Easterly winds across Antigua. In good proximity to the property entrance, they are also within easy reach to the Hotel site and beach. Lots 38-40 enjoy access to a stunning white sand beach set in an intimate cove with transparent water.

LOTS 47-53
These lots stand out not only due to how elevated the views on this piece of land are but also because of their diversity – from mountain lansdcapes to ocean and lagoon views and sunsets. They also benefit from easy access from the front of the property to the main road and down to the Hotel site.

LOTS 54-59
Offering perhaps the best combination of ocean and Five Island views, these higher elevation lots also enjoy an almost year-round breeze and a peaceful serenity. Lot sizes are larger here too, affording more uses of the property and different design options.

LOTS 60-71
The highest points on the property, the 360-degree views here are outstanding. Cooling breezes and a view over most of the North West Coast of Antigua will keep you spellbound.

---
Amenities
Directly On The Beach
Waterfront
Caribbean Sea Views
Terrace
Private Swimming Pool
Warning
: Undefined array key "nrooms" in
/home/www/paradisepropertiesconnection.com/page.php
on line
1374
We accept



Strategic Alliances
We also advertise our properties internationally on the following websites:
Contact Us
Owner/Founder


Dominique D'Aloia,
+1 (268)-725-4128
dominique@paradisepropertiesconnection.com

Paradise Properties Connection Ltd.
,
English Harbour, St. John's, Antigua, W.I. ©2005-2023
Paradise Properties Connection Ltd.
St. John's, Antigua, W.I. ©2005-2023