Your trusted real estate agent in Antigua W.I. since 2005
US$ 895,000
Cedar Valley, St. John's, Antigua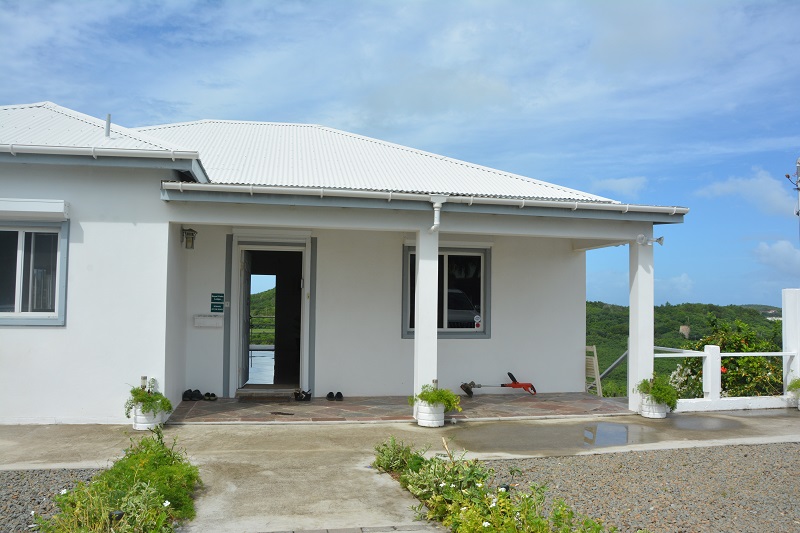 ROYAL PALM LODGE
Property Sales
US$ 895,000
Highlights
Luxury Home
Caribbean Sea View
Swimming Pool
Deck
Terrace
This spacious and well-appointed 3-bedrooms villa is conveniently located in the sought-after residential area of Cedar Valley, just 10 minutes to the airport and has stunning sea views overlooking St John's.
The front door opens into a spacious, grand room with living, dining, and kitchen, with a lot of natural lighting. The kitchen has stainless steel appliances with a dishwasher. There is also a lot of storage and counter space. The covered, outdoor eating area has seating for eight with very nice seating area. Another seating area is close to the private pool. The views of the country-side and the golf course are breathtaking.
The master bedroom has a private terrace with en-suite, which includes a stand-alone tub in a large space.
A very welcoming home, with lots of light, vaulted ceilings, and is beautifully furnished. The home has a lovely open dining patio and gardens, the perfect spot for relaxing as the sun goes down. The property is situated right on the golf course.
---
Features
Pool
Several outdoor living areas
Overlooking golf course
Breathtaking views
Safe neighborhood
---
Amenities
3 Bedrooms
Television
Caribbean Sea Views
Air Conditioning
Internet
Fully Equipped Kitchen
Laundry / Washing Machine
Terrace
Private Garden
Private Swimming Pool
Deck
Backup generator
We accept



Strategic Alliances
We also advertise our properties internationally on the following websites:
Contact Us
Owner/Founder


Dominique D'Aloia,
+1 (268)-725-4128
dominique@paradisepropertiesconnection.com
Villa Rentals Agent

Simonetta Di Barbora,
+1 (268)-788-4888
villas@paradisepropertiesconnection.com
Administrative Assistant

Camilla Iaia,
+1(268)-561-1563
admin@paradisepropertiesconnection.com

Paradise Properties Connection Ltd.
,
English Harbour, St. John's, Antigua, W.I. ©2005-2022
Paradise Properties Connection Ltd.
St. John's, Antigua, W.I. ©2005-2022