Your trusted real estate agent in Antigua W.I. since 2005
US$ 935,000 US$ 875,000
Valley Church, St Mary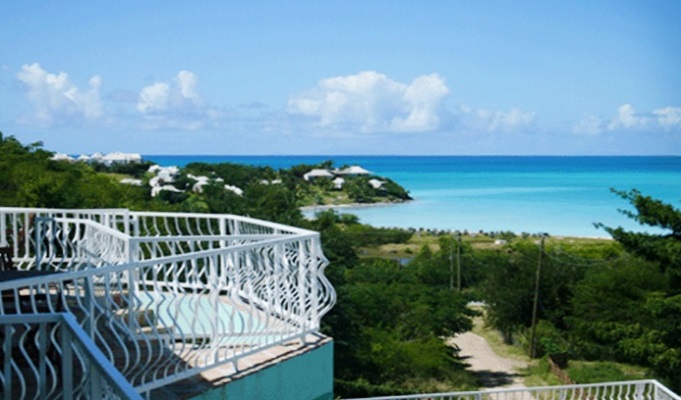 VILLA HIBISCUS
Property Sales
US$ 935,000 US$ 875,000
Highlights
Luxury Home
Caribbean Sea View
Swimming Pool
Deck
Terrace
Breathtaking views of three of Antigua's most beautiful beaches can been seen from this property. Hibiscus cascades down the hillside at Valley Church and offers 2 bedrooms and 2.5 bathrooms over 2 floors. A swimming Pool and mature garden complete this gorgeous house.
Hibiscus House provides 3 bedrooms and 3.5 bathrooms over two floors. The top floor consists of 2 bedrooms, 2.5 bathrooms, kitchen and lounge and the ground floor consists of lounge, kitchen, one bedroom and a bathroom.
All rooms have their own air conditioning and ceiling fans.
---
Features
TOP FLOOR:
2 bedrooms
2.5 baths
Kitchen
Living room


GROUND FLOOR :
Lounge, kitchen
Bedroom
Bathroom
Swimming Pool
Mature Garden
Air Conditioning
Ceiling Fans

---
Amenities
3 Bedrooms
Television
Caribbean Sea Views
Air Conditioning
Fully Equipped Kitchen
Laundry / Washing Machine
Clothes Dryer
Terrace
Private Garden
Private Swimming Pool
Deck
We accept



Strategic Alliances
We also advertise our properties internationally on the following websites:
Contact Us
Owner/Founder


Dominique D'Aloia,
+1 (268)-725-4128
dominique@paradisepropertiesconnection.com
Villa Rentals Agent

Simonetta Di Barbora,
+1 (268)-788-4888
villas@paradisepropertiesconnection.com
Administrative Assistant

Camilla Iaia,
+1(268)-561-1563
admin@paradisepropertiesconnection.com

Paradise Properties Connection Ltd.
,
English Harbour, St. John's, Antigua, W.I. ©2005-2022
Paradise Properties Connection Ltd.
St. John's, Antigua, W.I. ©2005-2022