Your trusted real estate agent in Antigua W.I. since 2005
US$ 1,495,000 US$ 1,150,000
Turtle Bay, English Harbour, St. Paul's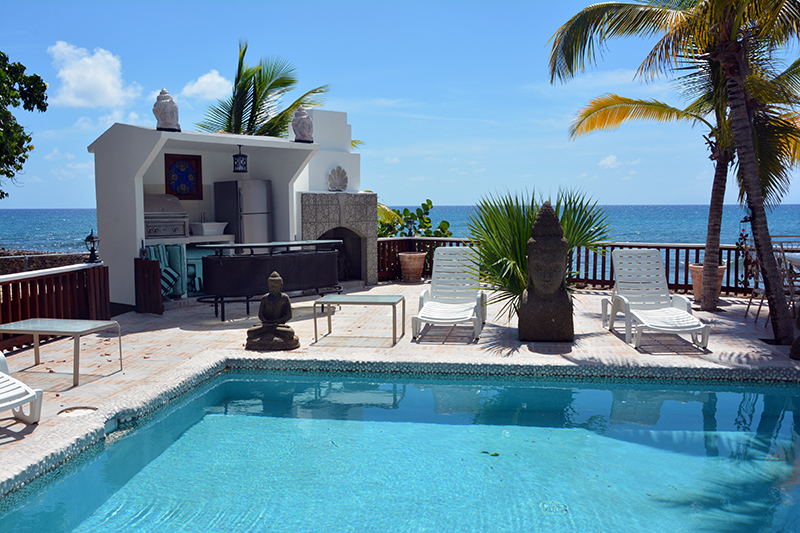 ADMIRALTY BEACH HOUSE
Property Sales
US$ 1,495,000 US$ 1,150,000
5
5
13068 sq. ft
3,000 sq. ft.
Highlights
Caribbean Sea View
Beach Front
Swimming Pool
Deck
Terrace
SPECIAL PRICE: reduced from US$ 1,995,000.00 to US$ 1,155.000.00for a quick sale!
Admiralty House was principally designed and furnished as a 5 bedroomed family home, but sadly due to changing circumstances, it has come on the market.
Located at Turtle Bay this property represents itself as a coastal estate with great poise and presence to all who visit her. The main home includes 3 bedrooms, 3 baths and an additional cottage with 2 bedrooms, 2 baths.
Recently renovated, it presents a unique opportunity for those of you with a growing family or indeed those looking for a holiday home with character where you can experience the south coast of Antigua at its very best.
The architectural design and furnishings give a warmth and feeling of Caribbean living at its very best as the designer incorporated wooden floors, high ceilings, and traditional louvered estate doors and other unique features to this elegant property.
In addition to being fully air conditioned there is excellent ventilation and natural cooling by the trade winds due to her unique coastal location. The estate also has the added benefit of a 12 KW solar system with battery backup, which adequately powers the property from the glistening warmth of the Caribbean sun.
---
Features
0.30 acres of land
Home 3,000 sq ft
Water front
Swimming pool
Fully fenced
Large garden
Fully air conditioned
Parking for 3-4 cars
Stand-by generator
Includes 12 KW solar system with battery backup
---
Amenities
5 Bedrooms
Directly On The Beach
Caribbean Sea Views
Terrace
Private Swimming Pool
Deck
We accept



Strategic Alliances
We also advertise our properties internationally on the following websites:
Contact Us
Owner/Founder


Dominique D'Aloia,
+1 (268)-725-4128
dominique@paradisepropertiesconnection.com
Villa Rentals Agent

Simonetta Di Barbora,
+1 (268)-788-4888
villas@paradisepropertiesconnection.com
Administrative Assistant

Camilla Iaia,
+1(268)-561-1563
admin@paradisepropertiesconnection.com

Paradise Properties Connection Ltd.
,
English Harbour, St. John's, Antigua, W.I. ©2005-2022
Paradise Properties Connection Ltd.
St. John's, Antigua, W.I. ©2005-2022