Your trusted real estate agent in Antigua W.I. since 2005
Price on Request
Nonsuch Bay Deluxe Suite Penthouse Apartment 921
Nonsuch Bay, East Coast, Antigua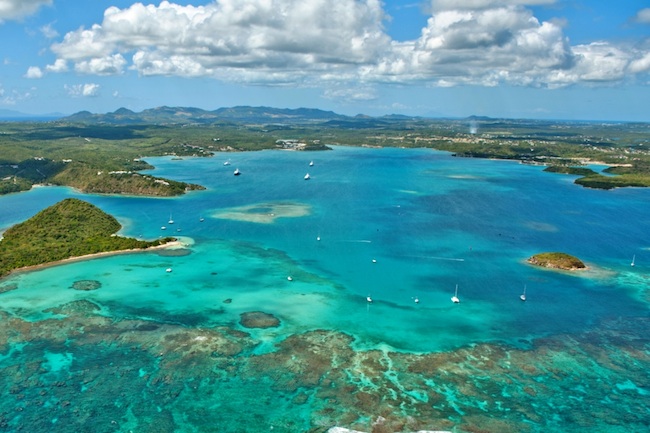 NONSUCH BAY DELUXE SUITE PENTHOUSE APARTMENT 921
Property Sales
Price on Request
Highlights
Luxury Home
Caribbean Sea View
Beach Front
Swimming Pool
Terrace
Welcome to the Non-Such Bay Deluxe Suite Penthouse Apartment 921 in Antigua and Barbuda! Nestled within the stunning Nonsuch Bay Resort, encompassing nearly 40 acres of pristine land in a picturesque cove, this luxurious penthouse apartment offers a truly exclusive and private living experience.

Boasting an impressive 1390 sq. ft. interior space with high ceilings, the Non-Such Bay Penthouse Suite exudes elegance and comfort. The master bedroom features a king size double bed and an en suite bathroom with a bath and shower, while the second bedroom offers twin beds and a bathroom with a shower. The dining and sitting areas provide ample space to relax and entertain.

Step outside through the French windows onto the expansive verandas and terraces measuring 430 sq. ft. This exquisite outdoor space is tastefully furnished, inviting you to unwind and enjoy the breathtaking views of the surrounding hills and bay. The Deluxe Suite encompasses 900 sq. ft. of interior space and is fully furnished, ensuring a seamless transition into your new home.

The Non-Such Bay Deluxe Suite Penthouse Apartment 921 offers a myriad of features that elevate your living experience. Both bedrooms are beautifully appointed with a king-sized bed and premium bedding, ensuring a restful night's sleep. The en-suite bathrooms provide a touch of luxury, while the large open plan living room features a fully equipped kitchen, lounging and dining area, perfect for entertaining guests.

As part of the Nonsuch Bay Resort, you will have access to a range of amenities designed to enhance your tropical lifestyle. The focal point of the resort is the clubhouse, home to guest reception and concierge services, a five-star waterside restaurant, a breakfast and lunch bar, two plunge pools, and a stunning infinity pool overlooking the headland. Additionally, there are two additional swimming pools, tennis courts, and boat moorings, ensuring a relaxed and luxurious lifestyle.

Conveniently located only 35 minutes from the airport and the capital of St. John's, and just a short 20-minute drive from the historic English Harbour, Nonsuch Bay offers the perfect balance of seclusion and accessibility. The resort is a gated community, built in the elegant Caribbean style of the Georgian Colonial period. The buildings feature high pitched shingled roofs, providing both attractiveness and protection against the sun and storm winds.

Nonsuch Bay enjoys consistent warm onshore trade winds, creating ideal conditions for small boat sailing. The resort offers a white sand beach and safe swimming, and for those seeking adventure, there is a kite surfing school nearby at Green Island. The three infinity swimming pools offer stunning views of the bay, while the in-room spa menu provides a range of wellness treatments for ultimate relaxation.

Indulge your taste buds at the highly rated Asian restaurant, situated on an outdoor covered terrace at the clubhouse. With commanding views over the bay and beach activities, it is the perfect spot to savor delicious cuisine while enjoying the tranquil surroundings.

Immerse yourself in the beauty of Antigua and Barbuda at Nonsuch Bay Resort. With its lush, landscaped gardens, tropical vegetation, and ocean views, this luxury private resort offers an authentic Antiguan experience in an elegant setting. Don't miss the opportunity to own the Non-Such Bay Deluxe Suite Penthouse Apartment 921 and enjoy the ultimate Caribbean living experience.
---
Features
Full Air-conditioned
Fully Furnished Ipod Dock
Furnished Verandah
Room Safe
Full Kitchen with fridge and freezer
Dishwasher
Washer/Dryer
Full Inventory of Crockery, Cutlery & Glassware
Interiors are 1390 sq. ft. with high ceilings.
King size double bed, en suite bathroom with bath and shower ( Bedroom 1)
Twin beds and bathroom with shower (Bedroom 2)
Dining and sitting areas.
French windows
Verandas/terraces of 430 sq. ft.
Outdoor furniture
---
Amenities
2 Bedrooms
Television
Directly On The Beach
Caribbean Sea Views
Air Conditioning
Internet
Fully Equipped Kitchen
Laundry / Washing Machine
Iron And Ironing Board
Housekeeping
Terrace
Private Swimming Pool
Master bedroom King Size Bedroom

Guest bedroom 2 twin beds
Bath tub and 2 separate shower
Living room - Lounge, Dining & Kitchen
Interior 900 sqft / 83 m2
Verandah 375 sqft / 35m2
WIFI Internet
Widescreen LCD TV with cable TV
---
Nearby
Nearest Bar/Restaurant:
5 minutes walk away
Nearest Supermarket:
20 minutes away
Nearest Airport:
35 minutes away
Nearest Beach:
2 minutes walk away
We accept



Strategic Alliances
We also advertise our properties internationally on the following websites:
Contact Us
Owner/Founder


Dominique D'Aloia,
+1 (268)-725-4128
dominique@paradisepropertiesconnection.com

Paradise Properties Connection Ltd.
,
English Harbour, St. John's, Antigua, W.I. ©2005-2023
Paradise Properties Connection Ltd.
St. John's, Antigua, W.I. ©2005-2023